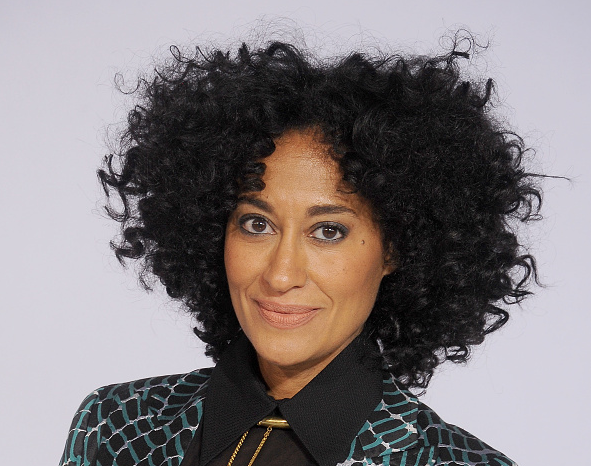 Recently actress and natural hair idol Tracee Ellis Ross took time to write an essay for Entertainment Weekly about what seeing natural hair on some of the most popular shows on television means to her.
In the essay Ross describes the moment Viola Davis took off her wig on an episode of the hit ABC show How to Get Away With Murder, she writes:
"I think what is important about Viola Davis taking her wig off on How to Get Away With Murder is that it illustrates that there is a mask that women are thought to have to wear. For black women, it can be a more complex mask. Our culture has created a very limited view of what beauty is and can be. I think right now television is one of the places where women are pushing up against that and saying, "You know what? I don't need to play this game anymore in order to be considered beautiful."
Ross also points out that actresses Kerry Washington (Scandal) and Nicole Beharie (Sleepy Hollow) have also worn their natural hair on their shows.
As for her own natural curls, the actress had this to say:
"I think it's huge that I'm wearing my natural hair texture on ABC in prime time. As Dr. Rainbow Johnson on black-ish, I think my hair is part of the reality of this woman's life. She has four children and is an anesthesiologist and a wife. She doesn't have a lot of time to fuss with beauty, so her look is pretty simple. I'm very conscious of how I wear my hair on the show, and yet it's the way I wear my hair as Tracee. You hire me, you hire my hair and you hire my ass. It's all coming with me."
It looks like natural hair is becoming accepted in Primetime.
Kudos to Tracee for not compromising to fit into Hollywood's standards of beauty.
What do you think?
Stephanie Kemp is a writer, poet, natural hair lover, and social media specialist. Follow her on Twitter @stephanie_poet.